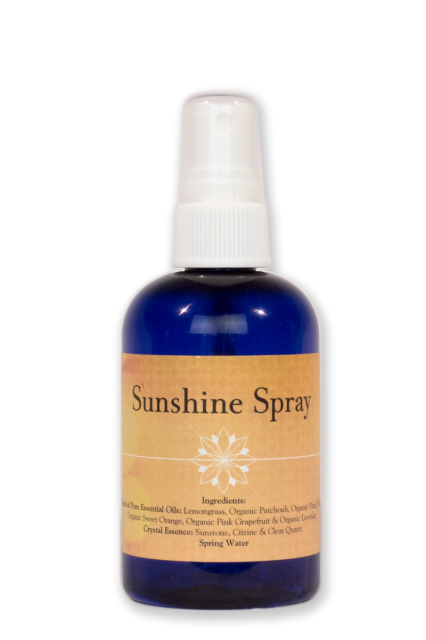 Sunshine Spray
SKU:
$16.00
16 22 $16.00 - $22.00
Unavailable
Sunshine Spray was created to make you smile instantly, feel light and free and to remind you of the best feeling or memory that you've ever had! Sunshine Spray captures the feeling of a warm Sunny day filled with hope, excitement, unlimited possibilities and all things good. Ahhh... you will just love it!

Sunshine Spray! Made with pure essential oils of: Lemongrass, Organic Patchouli, Organic Ylang Ylang, Organic Sweet Orange, Organic Pink Grapefruit & Organic Lavender. These delicious oils were infused with Crystals super-charged in Sunlight: Sunstone, Citrine & Clear Quartz.

Made with pure essential oils, many organic, these sprays can be used for almost anything: perfume, cologne or body spray, room deodorizer, linen refreshing or even car funk be gone spray! BPA free, PET lined bottle for essential oil use. Sprays are for external use only!