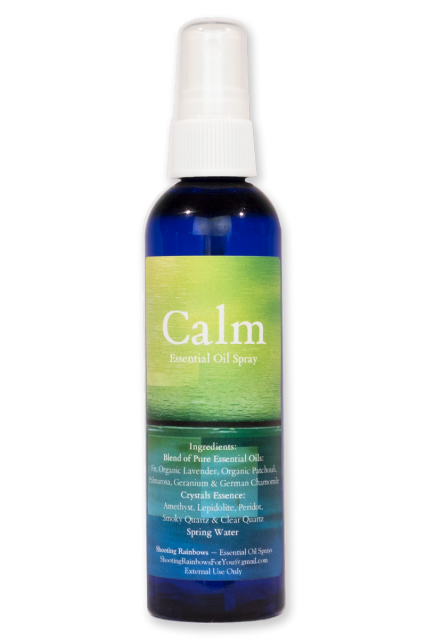 Calm Energy Spray
SKU:
$16.00
16 22 $16.00 - $22.00
Unavailable
Calm Energy Spray was created to make you instantly relax and feel at ease. This blend was intended to bring in the energies of serenity, emotional healing and balance, relief of stress, soothing for emotional, physical and spiritual bodies, use as a meditation aid- helping to still one's thoughts and move into a higher state of consciousness, clear energetic field of negativity and create positive energetic shield and to re-establish self worth.

Calm Spray is made with Pure Essential Oils of: Organic Lavender, Fir, Organic Patchouli, Organic Palmarosa, Organic Geranium and German Chamomile. These tranquilizing oils were infused with Crystals super-charged in Full Moon Energy: Lepidolite, Aquamarine, Peridot, Amethyst, Smokey Quartz & Clear Quartz.

BPA free, PET lined bottle for essential oil use. Sprays are for external use only! Made with pure essential oils, many organic, these sprays can be used for almost anything: perfume, cologne or body spray, room deodorizer, linen refreshing or even car funk be gone spray!