>
Cleansing Smudge Pulse Point Perfume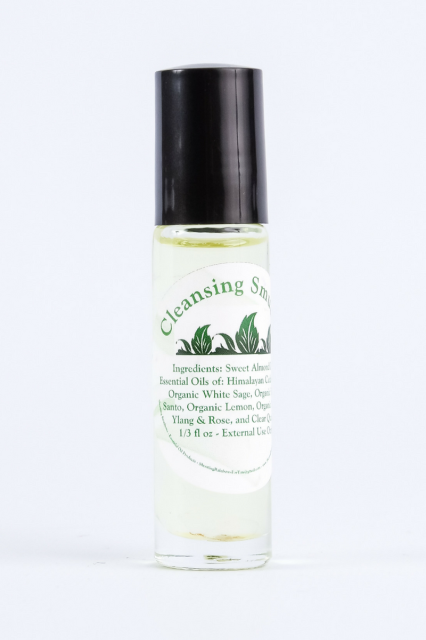 Cleansing Smudge Pulse Point Perfume
SKU:
$18.00
$18.00
Unavailable
Cleansing Smudge Pulse Point Perfume is a powerhouse blend of sacred mystical plants from around the World, working together to instantly clear negative energy, raise vibration to the highest good and to usher in calm, and protection energies. The Cleansing Smudge blend has been blessed by an Oneida Bear Clan Healer, Dennis "Rocky" King and also, with Reiki. Great for practitioners who want to clear themselves and their sacred spaces between clients. This magical blend has so many functions: to center yourself before yoga or meditation, to lift yourself and others up, clear and banish negative or stagnant energy in home and/or work space, or just to feel safe, calm and relaxed.

Ingredients: Sweet Almond Oil, Blend of Pure Essential Oils: Organic White Sage, Organic Palo Santo, Himalayan Cedarwood, Organic Lemon, Organic Rose, and Organic Ylang Ylang, and Clear Quartz.

1/3 fl oz glass roller bottle. Roll on pulse points, such as wrists or neck, or on bottom of feet. For external use only, and please avoid mucous membranes.