>
Love Pulse Point Perfume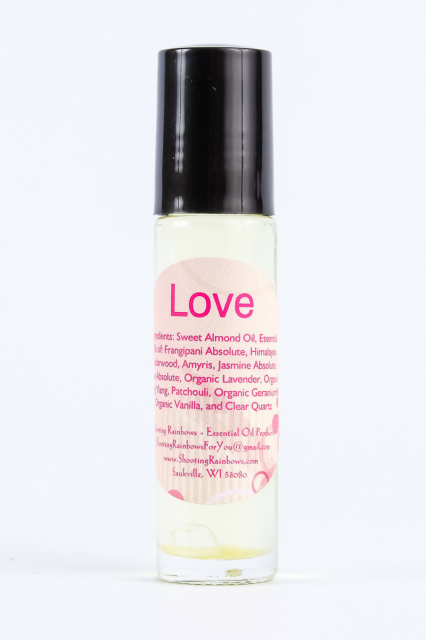 Love Pulse Point Perfume
SKU:
$18.00
$18.00
Unavailable
Love Pulse Point Perfume was created to to bring in the energy of Divine Love: the very Essence and Spiritual Substance of the Universe. This blend was designed to help one feel Unconditional Self Love, to be able to give and receive Love in all of it's forms, and to promote Love and Gratitude for all things.

Ingredients: Sweet Almond Oil, Blend of Pure Essential Oils: Organic Frangipani Absolute, Himalayan Cedarwood, Organic Amyris, Organic Jasmine Absolute, Organic Rose Absolute, Organic Lavender, Organic Ylang Ylang, Organic Patchouli, Organic Geranium and Organic Vanilla, and Clear Quartz.

1/3 fl oz glass roller bottle. Roll on pulse points, such as wrists or neck, or on bottom of feet. For external use only, and please avoid mucous membranes.