>
Freshen Up Pulse Point Perfume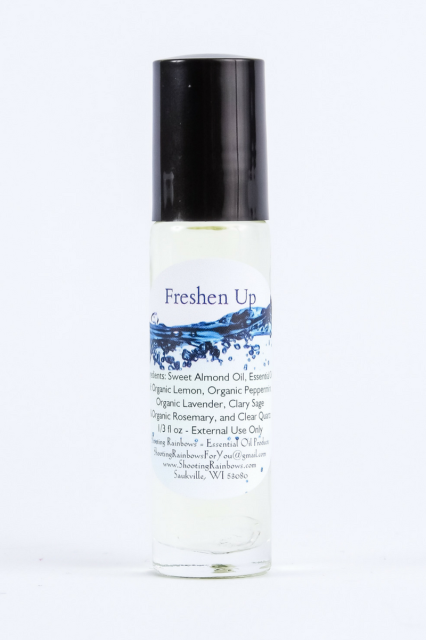 Freshen Up Pulse Point Perfume
SKU:
$18.00
$18.00
Unavailable
Freshen Up Pulse Point Perfume brings in energies of cleansing and upliftment, helping you feel refreshed and rejuvenated. These wonderful oils help brings energies of self-love, harmony, healing, balance and well-being, while purifying and protecting yourself, and your environment. This wonderful and cooling blend transmutes negative energy into positive! A great blend to help clear negative and stagnant energies, and usher in the Light.

Ingredients: Sweet Almond Oil, Blend of Organic Essential Oils: Lemon, Peppermint, Lavender, Clary Sage, and Rosemary, and Clear Quartz.

1/3 fl oz glass roller bottle. Roll on pulse points, such as wrists or neck, or on bottom of feet. For external use only, and please avoid mucous membranes.