>
Goddess Pulse Point Perfume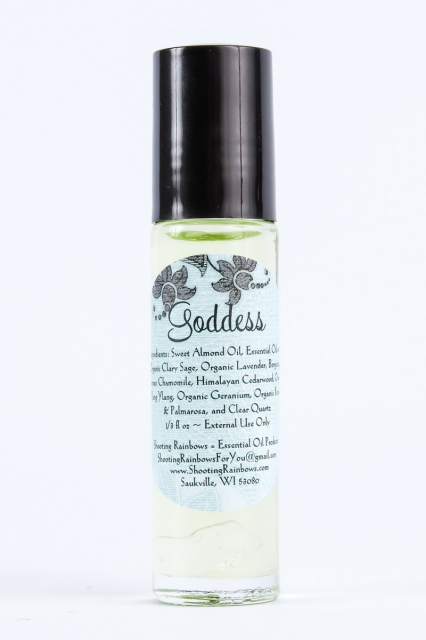 Goddess Pulse Point Perfume
SKU:
$18.00
$18.00
Unavailable
Goddess Pulse Point Perfume was created for the Divine Feminine. This beautiful blend was designed to balance the Feminine Self, and ushers in a calm, intelligent and loving energies that contains enhanced intuition, compassion, emotion, creativity, empathy, spirituality, holistic thought, and right brain thinking. This is a great blend for the Goddess in her monthly moon time.

Ingredients: Sweet Almond Oil, Blend of Pure Essential Oils: Organic Clary Sage, Organic Lavender, Organic Bergamot, German Chamomile, Himalayan Cedarwood, Organic Ylang Ylang, Organic Geranium, Organic Fennel, and Organic Palmarosa, and Clear Quartz.

1/3 fl oz glass roller bottle. Roll on pulse points, such as wrists or neck, on abdomen, or on bottom of feet. For external use only, and please avoid mucous membranes.