>
Calm Pulse Point Perfume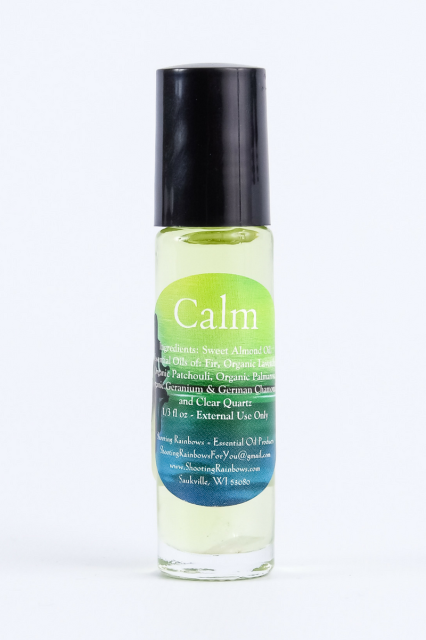 Calm Pulse Point Perfume
SKU:
$18.00
$18.00
Unavailable
Calm Pulse Point Perfume was created to energetically support your feeling at ease. This blend was intended to bring energies of serenity, emotional healing and balance, relief of stress, soothing for emotional, physical and spiritual bodies, use as a meditation aid- helping to still one's thoughts, and move into a higher state of consciousness, clear energetic field of negativity and create positive energetic shield and to re-establish self worth.

Ingredients: Sweet Almond Oil, Blend of Pure Essential Oils: Organic Lavender, Fir, Organic Patchouli, Organic Palmarosa, Organic Geranium, and German Chamomile, and Clear Quartz.

1/3 fl oz glass roller bottle. Roll on pulse points, such as wrists or neck, or on bottom of feet. For external use only, and please avoid mucous membranes.