>
Angelic Awakening Pulse Point Perfume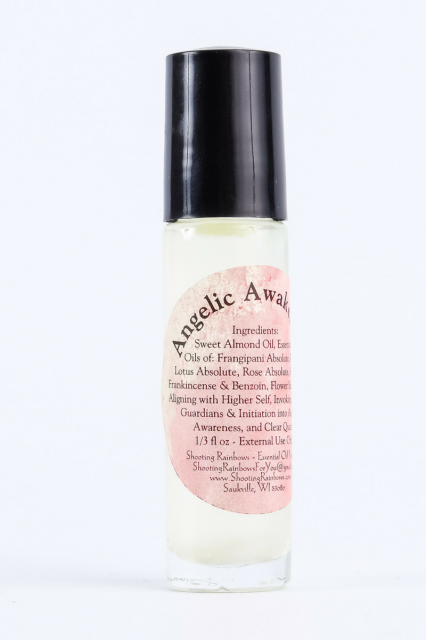 Angelic Awakening Pulse Point Perfume
SKU:
$18.00
$18.00
Unavailable
Angelic Awakening Pulse Point Perfume was inspired to help one attune to the Higher Self and connect to the Angelic Realm. This gentle and loving blend helps one find energies of inner peace, expanded awareness, upliftment and serenity while helping to connect you to the support, love, communication and blessings of those in the Angelic Domain.

Ingredients: Grapeseed Oil, Blend of Organic Essential Oils: Frangipani Absolute, Pink Lotus Absolute, Rose Absolute, Organic Frankincense, and Benzoin, Flower Essence Blends of: Aligning with Higher Self, Invoking Celestial Guardians and Initiation into Angelic Awareness, and Clear Quartz.

1/3 fl oz glass roller bottle. Roll on pulse points, such as wrists or neck, or on bottom of feet. For external use only, and please avoid mucous membranes.