>
Sunshine Pulse Point Perfume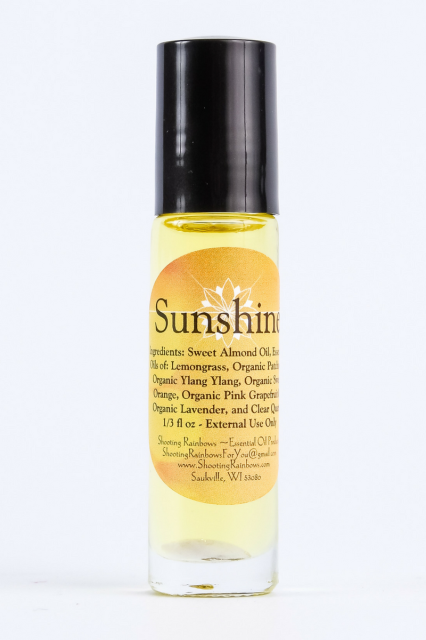 Sunshine Pulse Point Perfume
SKU:
$18.00
$18.00
Unavailable
Sunshine Pulse Point Perfume was created to make you smile instantly, feel light and free, and to remind you of the best feeling or memory that you've ever had! This blend captures the feeling of a warm Sunny day filled with hope, excitement, unlimited possibilities and all things good.

Ingredients: Sweet Almond Oil, Blend of Organic Essential Oils: Lemongrass, Patchouli, Ylang Ylang, Sweet Orange, Pink Grapefruit, and Lavender, and Clear Quartz.

1/3 fl oz glass roller bottle. Roll on pulse points, such as wrists or neck, or on bottom of feet. For external use only, and please avoid mucous membranes.