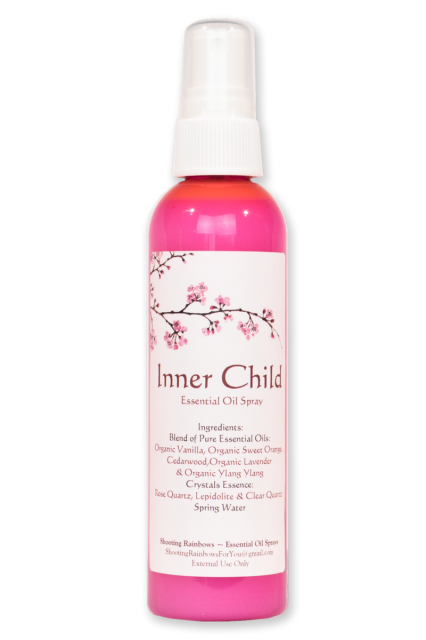 Inner Child Spray
SKU:
$16.00
16 22 $16.00 - $22.00
Unavailable
Inner Child Spray was lessed to nurture you and your Inner Child with feelings of peace, calm, self-acceptance & unconditional self-love. Designed to capture the feeling of the most comforting hug that you've ever had. This spray was designed to make you feel completely safe and loved, while being filled with childlike joy and wonder!

Inner Child Spray is made with pure essential oils of: Organic Sweet Orange, Organic Tangerine, Organic Vanilla, Himalayan Cedarwood, Organic Lavender & Organic Ylang Ylang. These yummy oils were infused with Crystals charged in Moonlight: Rose Quartz, Lepidolite & Clear Quartz.

BPA free, PET lined bottle for essential oil use. Sprays are for external use only! Made with pure essential oils, many organic, these sprays can be used for almost anything: perfume, cologne or body spray, room deodorizer, linen refreshing or even car funk be gone spray!