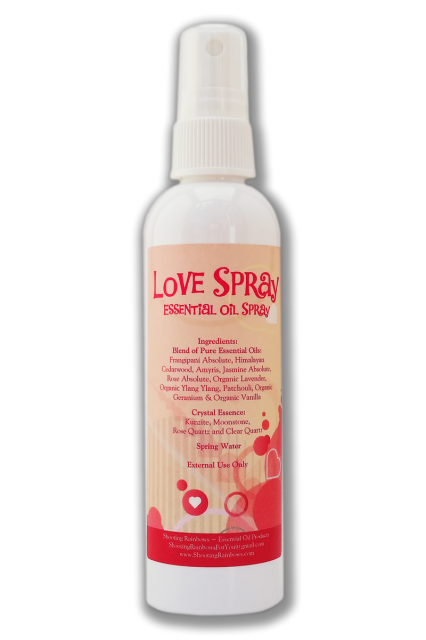 Love Spray
SKU:
$16.00
16 22 $16.00 - $22.00
Unavailable
Love Spray was created to to bring in the energy of Divine Love: the very Essence and Spiritual Substance of the Universe. This spray was designed to help one feel Unconditional Self Love, to be able to give and receive Love in all of it's forms and to promote Love and Gratitude for all things. Love Love Love!

Love Spray is made with Pure Essential Oils of: Frangipani Absolute, Himalayan Cedarwood, Amyris, Jasmine Absolute, Rose Absolute, Organic Lavender, Organic Ylang Ylang, Organic Patchouli, Organic Geranium and Organic Vanilla. These loving oils were infused with Crystals charged in Moonlight: Kunzite, Moonstone, Rose Quartz, and Clear Quartz.

BPA free, PET lined bottle for essential oil use. Sprays are for external use only! Made with pure essential oils, many organic, these sprays can be used for almost anything: perfume, cologne or body spray, room deodorizer, linen refreshing or even car funk be gone spray!